Africa Imagines
Posted in Symposia
Through the West's dominance in global media, we are used to viewing the world through a Western gaze, and through that gaze Africa south of the Sahara has often been allocated a specific and unenviable place in the Western imagination. This image of Africa was not invented by modern media but flows through centuries of literature and art. But what happens if we reverse the gaze? How do Africa's artists, writers, and commentators view their own lands, politics, and culture—and most especially, what do they see when they look upon the West?
---
Featuring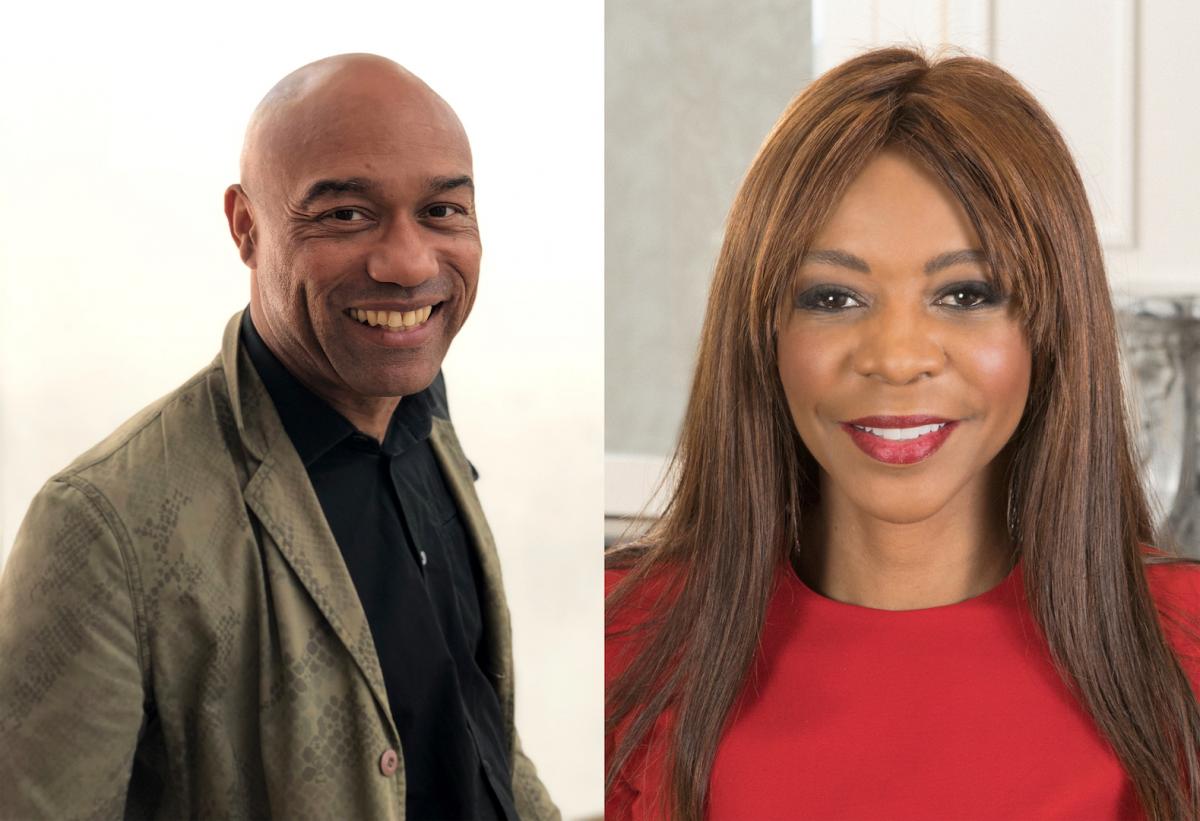 Dr. Gus Casely-Hayford
Dr. Dambisa Moyo
Dayo Olopade
Mukoma Wa Ngugi
Tope Folarin
Maaza Mengiste
David Smith
---
Schedule of Events
Monday, March 18
7:00 PM | Keynote speech – Dr. Gus Casely-Hayford, Director of the Smithsonian's National Museum of African Art
Introduced by Aminatta Forna. Reception to follow.
Copley Formal Lounge
Tuesday, March 19
All panels in Fisher Colloquium, 4th Floor, Rafik B. Hariri Building
9:00 AM | Coffee & Pastries
9:30 AM | Decolonizing the Mind: Country, Campus, Canon
Mukoma Wa Ngugi, Tope Folarin, April Sizemore-Barber, and Cóilín Parsons.
In this session writer, academic, and founder of the first literary prize for work in an African language Mukoma Wa Ngugi; former Rhodes Scholar Tope Folarin; and Georgetown University's April Sizemore-Barber discuss the impact of Rhodes Must Fall, what it means to decolonize education, and whether Africa needs its own literary canon. Moderated by Cóilín Parsons. Introduced by Andria Wisler.
11:00 AM | Corruption Anxiety: From Perceptions to Action in Our Time
Dayo Olopade. Moderated by Ellah Wakatama Allfrey.
Journalist and lawyer Dayo Olopade unmasks the true face of global corruption, and outlines new prospects for activism in America and abroad.
2:00 PM | America as the "Other"
Dr. Gus Casely-Hayford, Dinaw Mengestu, and Maaza Mengiste.
Director of the Smithsonian's National Museum of African Art, Dr. Gus Casely-Hayford and writer Dinaw Mengestu discuss how African artists and writers on the continent and in the diaspora have envisioned America, in conversation with writer and photographer Maaza Mengiste.
3:30 PM | Lessons in Democracy
Dayo Olopade, David Smith, and Tope Folarin.
Dayo Olopade discuss what besieged world democracies can learn from Africa's experience of authoritarianism and resistance with David Smith, former Guardian Africa Correspondent and current White House correspondent. Moderated by Tope Folarin.
5:00 PM | Reading – African Futures: Sneak Preview
Author reading from forthcoming works with Maaza Mengiste, Mukoma Wa Ngugi, Tope Folarin, and Makena Onjerika. Introduced by Ellah Wakatama Allfrey.
7:00 PM | Closing keynote – Dr. Dambisa Moyo, Global Economist
Gaston Hall, 3rd Floor, Healy Hall
Reception to follow, 2nd Floor Healy Hall.
---
Media
March 18th | Keynote Address By Dr. Gus Casely-Hayford
March 19th | Decolonizing the Mind: Country, Campus, Canon
March 19th | Corruption Anxiety: From Perceptions to Action in Our Time
March 19th | America as the "Other"
March 19th | Lessons in Democracy
March 19th | Reading – African Futures