Gus Casely-Hayford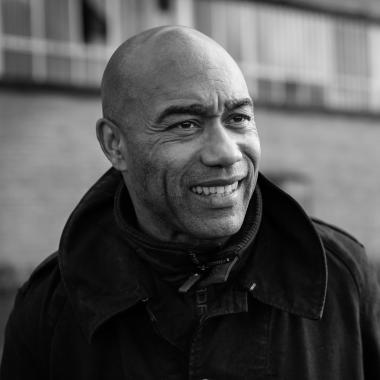 Gus Casely-Hayford is the director of the Smithsonian's National Museum of African Art, the nation's premiere museum devoted to the arts of Africa. A frequent on-air contributor about Africa, Casely-Hayford has presented a six-part television series for Sky Arts called Tate Britain's Great British Walks and two series of Lost Kingdoms of Africa for the BBC and is the author of the companion book (Bantam Press, Random House, 2012). Casely-Hayford delivered a recent TEDGlobal Talk on pre-colonial Africa and is the author of a book on Timbuktu and the rise of the Mali Empire (Ladybird/Penguin, 2018). Recently, he developed an exhibition for London's National Portrait Gallery using 18th- and 19th-century portraits to tell the story of Britain's abolition of slavery. In June 2018, he received an Order of the British Empire (OBE) for services to arts and culture.
---
From You want Social Integration? Look To Art Not Politics
What I have found has surprised me. The process of bringing communities together to think about how they might curate shared spaces to the benefit of their locality has thrown up all sorts of issues and potential; issues that one might think transcend art and culture and are the traditional realm of politics. Members of the panel were on more than one occasion reduced to tears, working with a community of Burnley-based teenagers, some of South Asian Muslim descent, some white working class, who shared a local school but who were divided in all else.
Where politics had only exploited and exacerbated difference, the opportunity to create public art in their community offered a mechanism for inter-ethnic cohesion and social integration that the best local politicians could only have dreamed of.
Culture, or perhaps even the arts, is a space where we can come together to create a coherence of disparate narratives and allow people to build alliances and associations that are more dynamic than the political constituency or the electoral ward.
Continue reading "You want Social Integration? Look To Art Not Politics" at The Guardian. 
---
Links
---
Media
America as the "Other" | March 19, 2019
Keynote Address | March 18, 2019