Kazim Ali and Fanny Howe
Posted in 2022-2023 Readings and Talks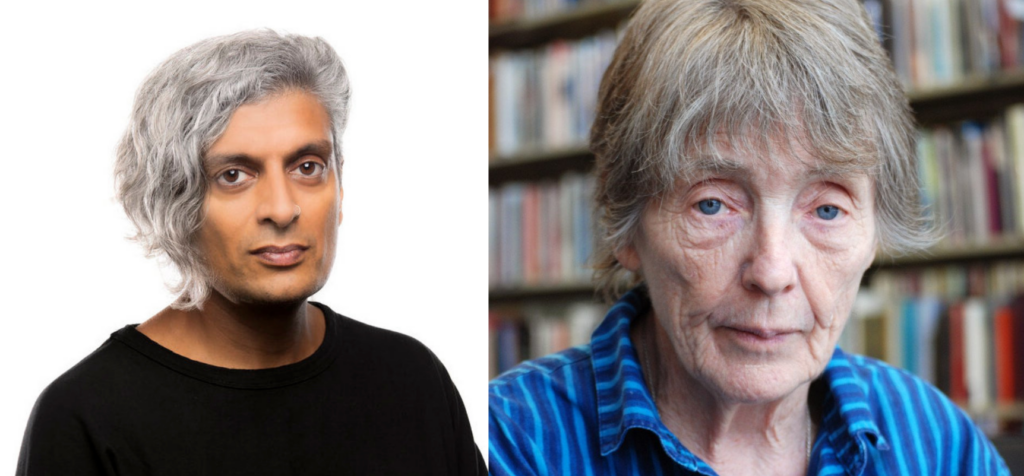 February 28, 2023 at 7:00PM ET
Location: Copley Formal Lounge.
This event will be moderated by Carolyn Forché.

---
Autobiography
–Kazim Ali
we didn't really speak
my summer wants to answer
the architecture doesn't matter
this is not my real life
when I am here I want to know
why do I believe what I was taught
a storm is on the way
close all the windows
begin at the earliest hour
is there a self
From The Fortieth Day (BOA Editions Ltd., 2008)
---
Footsteps
–Fanny Howe
I have never arrived
into a new life yet.
Have you?
Do you find the squeak
of boots on snow
excruciating?
Have you heard people
say, It wasn't me,
when they accomplished
a great feat?
I have, often.
But rarely.
•

Possibility
is one of the elements.
It keeps things going.
The ferry
with its ratty engine
and exactitude at chugging
into blocks and chains.
Returning as ever
to mother's house
under a salty rain.
Slave up, slave down.
From Poetry (December 2011)
---
Watch the Reading