Fanny Howe
Posted in Past Guests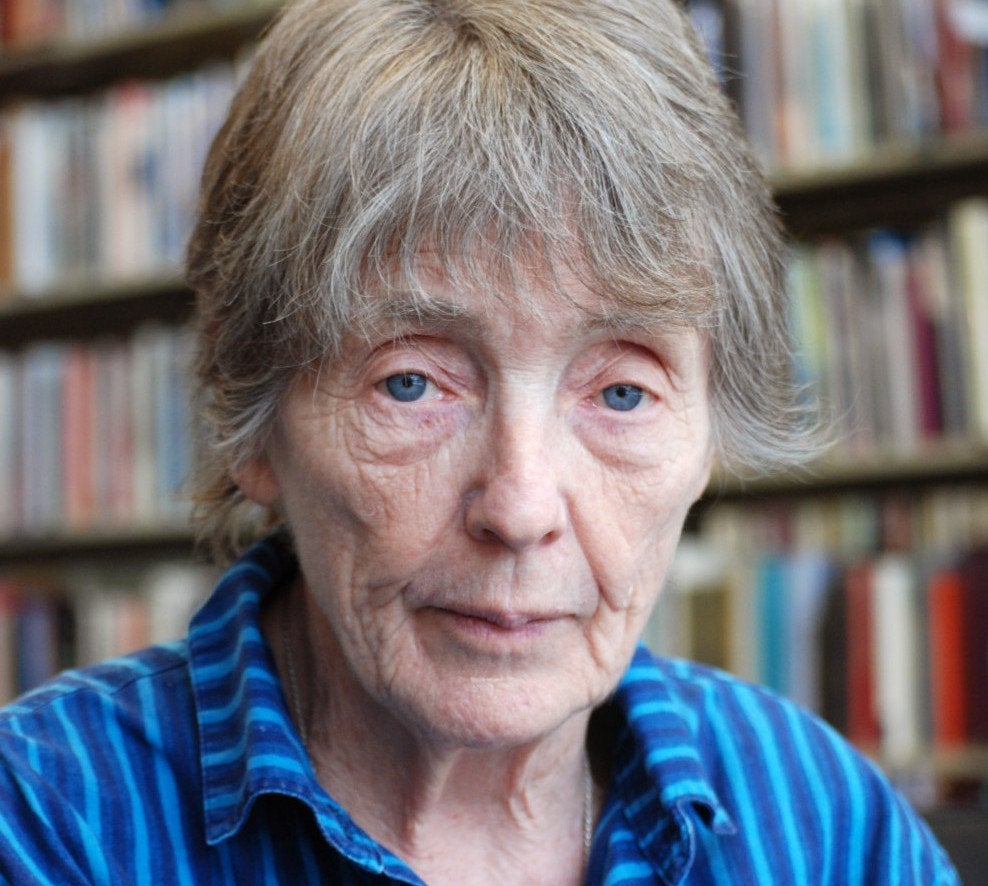 Fanny Howe is the author of over twenty books of poetry and prose including Love and I (2019), The Needle's Eye (2016), Second Childhood (2014), Come and See (2011), On the Ground (2004), Gone (2003), Selected Poems (2000), Forged (1999), Q (1998), One Crossed Out (1997), O'Clock (1995), and The End (1992). The recipient of the 2002 Lenore Marshall Poetry Prize for Selected Poems (2000), she has also won awards from the National Endowment for the Arts, the National Poetry Foundation, the California Council for the Arts and the Village Voice, as well as fellowships from the Bunting Institute and the MacArthur Colony. Howe was shortlisted for the Griffin Poetry Prize in 2001. A creative writing teacher of note, Howe has lectured at Tufts University, Emerson College, Columbia University, Yale University and the Massachusetts Institute of Technology. She is Professor Emerita of Writing and Literature at the University of California, San Diego.
---
Everything
Infinite nesting
pushes all matter
towards emptiness:
child-nodes,
tree-droppings
with a root element of null.
None is always included
in every cluster
of children.
Nothing in nothing
prepares us.
Yet a fresh light was shed
on immortality
for me climbing the stairs
firm foot first.
Everything was in the banister:
crows on branches, crickets,
architects, handsaws and democrats.
Red moon at 3 am.
From Poetry (December 2011)
---
Links
---
Media
Seminar with Ammiel Alcalay | February 24, 2015
Reading with Ammiel Alcalay | February 24, 2015
Seminar | September 29, 2010
Reading | September 29, 2010