Kazim Ali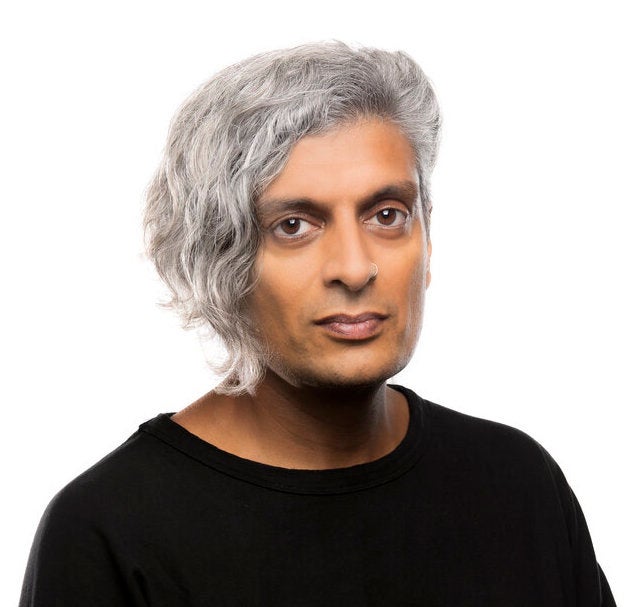 Kazim Ali was born in the United Kingdom and has lived transnationally in the United States, Canada, India, France, and the Middle East. His books encompass multiple genres, including the volumes of poetry Inquisition, Sky Ward, winner of the Ohioana Book Award in Poetry; The Far Mosque, winner of Alice James Books' New England/New York Award; The Fortieth Day; All One's Blue; and the cross-genre texts Bright Felon and Wind Instrument. His novels include the recently published The Secret Room: A String Quartet and among his books of essays are the hybrid memoir Silver Road: Essays, Maps & Calligraphies and Fasting for Ramadan: Notes from a Spiritual Practice. He is also an accomplished translator (of Marguerite Duras, Sohrab Sepehri, Ananda Devi, Mahmoud Chokrollahi and others) and an editor of several anthologies and books of criticism. He is currently a Professor of Literature at the University of California, San Diego. His newest books are a volume of three long poems entitled The Voice of Sheila Chandra and a memoir of his Canadian childhood, Northern Light.
---
Exit Strategy
I hear the sound of the sprinkler outside, not the soft kind we used to run through
but the hard kind that whips in one direction then cranks back and starts again.
Last night we planned to find the white argument of the Milky Way
but we are twenty years too late. Last night I cut the last stargazer
lily to wear in my hair.
This morning, the hardest geography quiz I've ever taken: how does one carry
oneself from mountain to lake to desert without leaving anything behind?
Perhaps I ought to have worked harder.
Perhaps I could have paid more attention.
A mountain I didn't climb. Music I yearned for but could not achieve.
I travel without maps, free-style my scripture, pretend the sky is an adequate
representation of my spiritual beliefs.
The sprinkler switches off. The grass will be wet.
I haven't even gotten to page 2 of my life and I'm probably more than halfway through,
who knows what kind of creature I will become.
Originally published in Poem-a-Day on August 8, 2019, by the Academy of American Poets.
---
Links
"The Complicity of Home: On Kazim Ali's 'Northern Light'" by Anjali Vaidya, Los Angeles Review of Books. 12 July 2021
"Dancing on the Back of God: A Profile of Kazim Ali, A Poet at His Strongest" by Kiran Bhat, Kenyon Review. 16 November 2020
"'The Voice Of Sheila Chandra' Echoes Through Time And Space" by Jeevika Verma, NPR. 18 October 2020