Melody Barnes
Posted in Uncategorized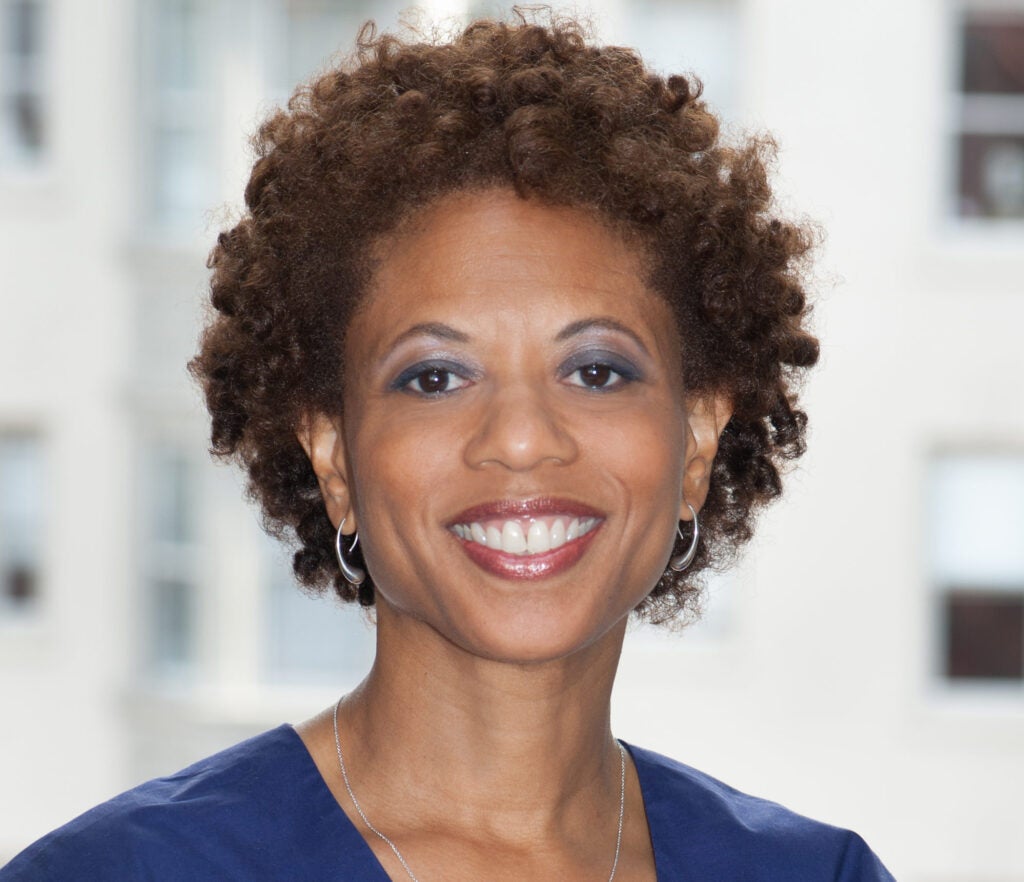 Melody Barnes is executive director of the University of Virginia's Karsh Institute of Democracy. She is also the J. Wilson Newman Professor of Governance at the Miller Center of Public Affairs and a senior fellow at the Karsh Center for Law & Democracy.
Ms. Barnes was Assistant to the President and director of the White House Domestic Policy Council during the Administration of President Barack Obama. Prior to her tenure in the Obama Administration, she was executive vice president for policy at the Center for American Progress and chief counsel to the late Senator Edward M. Kennedy on the Senate Judiciary Committee.
Barnes is narrator and host of the podcast, LBJ and the Great Society and co-editor of Community Wealth Building & The Reconstruction of American Democracy. Ms. Barnes earned her B.A. from the University of North Carolina at Chapel Hill where she graduated with honors in history and her J.D. from the University of Michigan.
---
From Community Wealth Building and the Reconstruction of American Democracy
Historic levels of economic inequality. Deep partisan divides. Rising levels of intolerance and hate-fueled acts of violence. What started as an audacious experiment in political community now appears to be in crisis. And the current crisis is not a short-term one that can be "fixed" at the next election. Rather, the current crisis is historic and existential and calls into question the very legitimacy and future of American democracy. In many ways, American democracy stands in the wake of the probing question raised by Dr. Martin Luther King, Jr., "Where do we go from here?" (King, 1967).
Americans are frustrated by the inability of democracy to deliver. Viable and sustainable solutions to the litany of problems plaguing society seem to elude politicians, public officials, scholars, and citizens. To be sure, a healthy degree of frustration with the processes and outcomes of democratic institutions is not a defect but an essential institutional feature of democratic systems. However, in a democratic system of majority rule, democracy may succumb to what Alexis de Tocqueville termed "its prejudices and its passions" (Tocqueville, 835 [2004], p. 15). A frustrated minority structurally out of power and a frustrated majority that holds power—each unable to fully respond to the real and felt needs of their respective constituency—precipitates a profound crisis.
While some aspects of the present political moment indeed take the familiar form of "normal" democratic politics, the election and the subsequent presidency of Donald J. Trump raises more fundamental questions about not only the present state of American democratic institutions but also the deeper flaws in the historic architecture of those institutions. Indeed, the election and presidency of Donald Trump have thrown new light on long-standing democratic deficits in the American republic—from the archaic Electoral College to the racial wealth gap to inequalities of political voice and influence. Thus, the election of Trump can be understood as the culmination of long-standing tendencies within American democracy and its inability to effectively respond to the demands of many of its citizens over a prolonged period of time.
Any political system that fails to deliver economic prosperity, expanded opportunity, effective problem-solving, and redress of historic injustices will lose legitimacy. America exhibits a unique inability to respond to centuries of chattel slavery and state-sanctioned racial discrimination. For nearly half a century, economic inequality in the U.S. has been widening, with incomes and social mobility stagnant for much of the population and the top 1 percent capturing the largest share of gains from economic growth. At the same time, a wide range of problems—from local public education to affordable housing to global climate change—simply have not been adequately addressed by policy-makers. Perceptions that the "system" is rigged in favor of special interests and the wealthy have risen along with distrust of public institutions and elected officials. Consequently, many millions of Americans are deeply dissatisfied with democracy and skeptical about the future.
Continue Reading From Community Wealth Building and the Reconstruction of American Democracy.
Links
"Melody Barnes Discusses the Beginning of Biden's Presidency." CNN, 22 January 2021
"Opinion: In a civil war, accountability must precede healing." The Washington Post, 15 January 2021
"Opinion: Richmond's Monument Avenue must be for everyone." The Washington Post, 6 July 2020
Media
Keynote Speech by Melody C. Barnes: In Search of an Inclusive America: Culture, Politics, and the Narratives That Define Us | March 22, 2022