Jacki Lyden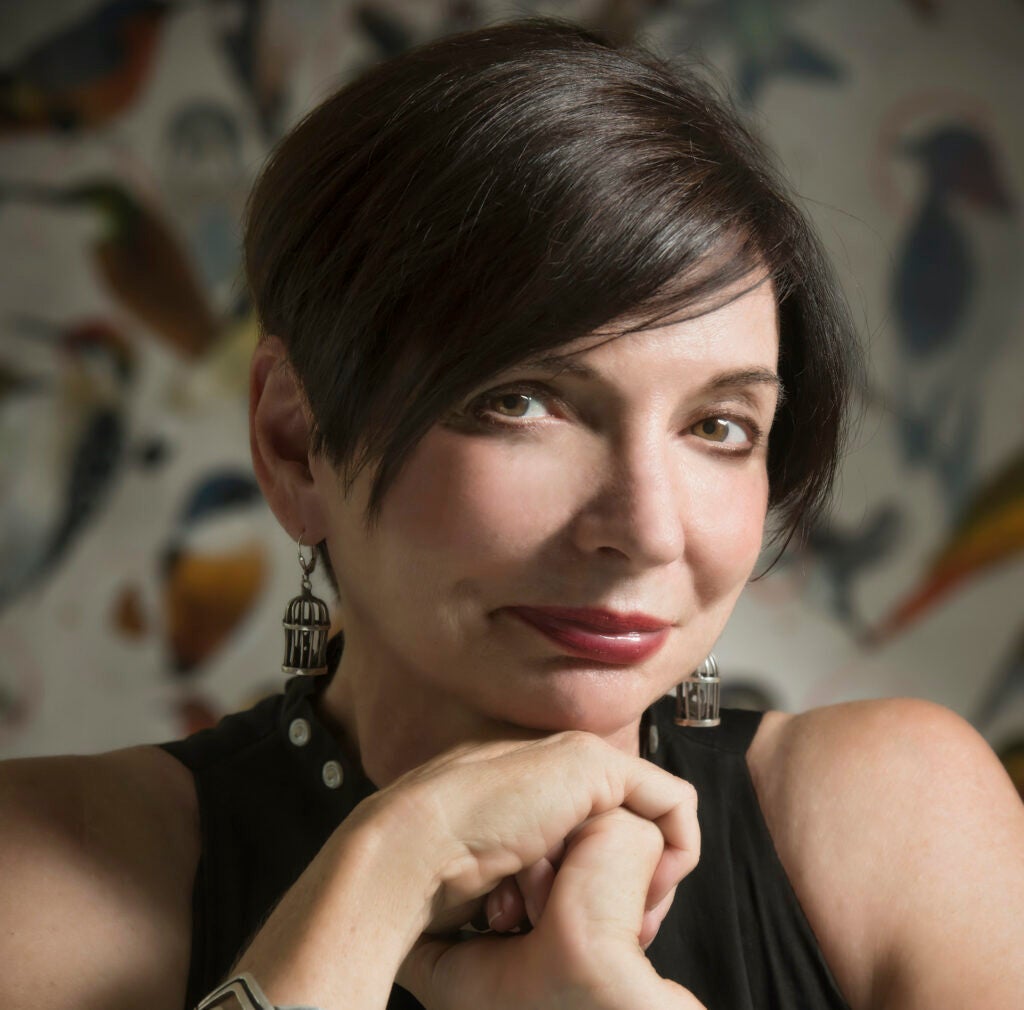 As an award-winning journalist for NPR, many can instantly recognize Jacki Lyden's voice as she was a host and correspondent for over thirty years. She is passionate about the intersection between mental health and caregiving, a subject that affects almost one-fourth of Americans over 45.
In 1997, Jacki published Daughter of the Queen of Sheba, a critically-acclaimed memoir which chronicles her life growing up in the presence of her mother's profound mental illness. The memoir, which The New York Times described as "vivid, original, lyrical," was immediately optioned by Wind Dancer Films for Meryl Streep and Gwyneth Paltrow. She has given a myriad of talks on mental illness and still actively partakes in her mother's care. Jacki is at work on a new memoir, Tell Me Something Good, which frames how life can change in a moment.
She is a 2017-2018 recipient of the Rosalynn Carter Fellowship for Mental Health Journalism, and early in her career, she won the Grand Prize from the National Mental Health Foundation for a series on the incarceration of the mentally ill in Montana. An avid traveler, Jacki has been all over the world for her work and covered the Middle East for NPR across three conflicts, including both wars in Iraq and Afghanistan.
Jacki regards herself first and foremost as a storyteller and looks for the distinctive human voice in a huge range of national and international stories. She has been awarded the Gracie Award for American Women in Radio and Television and has also received the Alfred I. duPont-Columbia Award for Broadcasting and Journalism. In 2017, she created "Love Comes in at the Eye," an annual workshop for memoir and first-person writers and podcasters in Renvyle, Ireland. Jacki is married to the Washington Post photographer, Bill O'Leary and lives in and between her residencies in Washington, D.C., Brooklyn, and rural Wisconsin.
---
From Daughter of the Queen of Sheba
"I am the Queen of Sheba," my mother announced to me in a regal voice. She had taken the silky yellow sheets from her voluptuous bed and twisted them around and around her torso like a toga, leaving one shoulder, as white as a gardenia, bare except for her bra strap. The sheets were hooked together with heirloom antique pins. On her arms she'd drawn hieroglyphics in eyeliner. My mother's long auburn hair was swept up and crowned with an old tiara that we girls had played with as little children, pretending to be lost princesses . . . I was alone in the house with her, but she might have been on another continent. I could not follow her. I went to phone my grandmother at her bungalow. She didn't believe me for a moment, she said. Then she told me not to tell anyone and to stay in my bedroom until she arrived. . . Sheba was a vision, and she vanished that afternoon into the twilight. I have been watching wearily for her ever since, but never so hard as when my mother slips off into the caverns where the past and present and future play the triple bill. You can say that my life as her daughter, the life of my imagination, began with my mother's visions.
---
Links
"In Wisconsin, An Enduring Sanctuary Was A Pioneer Dream." NPR. 8 September, 2019
"I'm a former war reporter. I learned a lot about vulnerability being my mom's caregiver." Washington Post. 15 November, 2018
"Tracking Death Helps Chronicle Lives In Deep South." NPR. 16 August, 2021
Media
Writing in a Time of Crisis –2022 Lannan Symposium | March 23, 2022