"In the Hour of War: Poetry from Ukraine" Anthology Reading
Posted in 2023-2024 Readings and Talks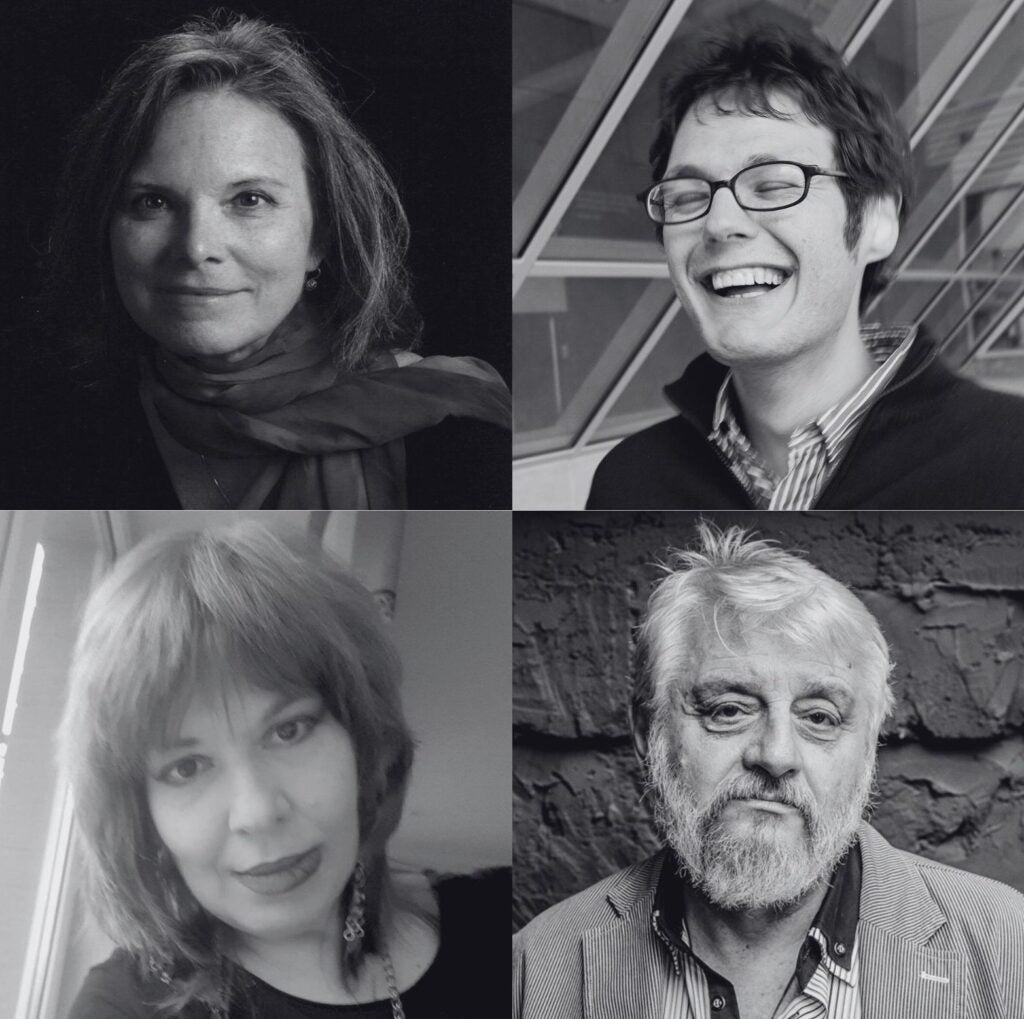 November 7, 2023 at 7:00PM ET
Location: Copley Formal Lounge
Join the Lannan Center for a special reading featuring poets Carolyn Forché, Ilya Kaminsky, Lyudmyla Khersonska, and Boris Kershonsky. Moderated by Askold Melnyczuk.
Accommodation requests related to a disability should be made by October 31st to Patricia Guzman, 202-687-6294, pg654@georgetown.edu. A good faith effort will be made to fulfill requests made after October 31st.
In the Hour of War: Carolyn Forché and Ilya Kaminsky on Contemporary Ukrainian Poetry
By Carolyn Forché and Ilya Kaminsky
Our anthology, In the Hour of War (new window), begins: Letters of the alphabet go to war and ends with I am writing / and all my people are writing. It includes poets whose work is known to thousands of people and who are translated into dozens of languages, as well as those who are relatively unknown in the West. It includes writing by former Soviet dissidents and those born well after Perestroika began, and who have grown up in independent Ukraine.
It includes soldier poets, rock-star poets, poets who write in more than one language, poets whose hometowns have been bombed and who have escaped to the West, poets who stayed in their hometowns despite bombardments, poets who have spoken to parliaments and on TV, poets who refused to give interviews, poets who said that metaphors don't work in wartime and poets whose metaphors startle. What they all share is a war-torn country that refuses to step back, a country whose cities are destroyed by the Russian invaders at the very moment the book is going to print.
The war has been going on since 2014, but it wasn't until the full-scale invasion of February 2022 that the world started paying attention. Or, perhaps, as some of the poets in the anthology state elsewhere, the war began long before 2014 by way of colonial imperial politics, suppression of language cultures, mass hunger, and terror. All of this is a part of the history of the region, which is to say: a part of its literature.
Continue reading about In the Hour of War in Literary Hub. 24 February 2023.