Nikola Madzirov and Aleš Šteger.
Posted in 2022-2023 Readings and Talks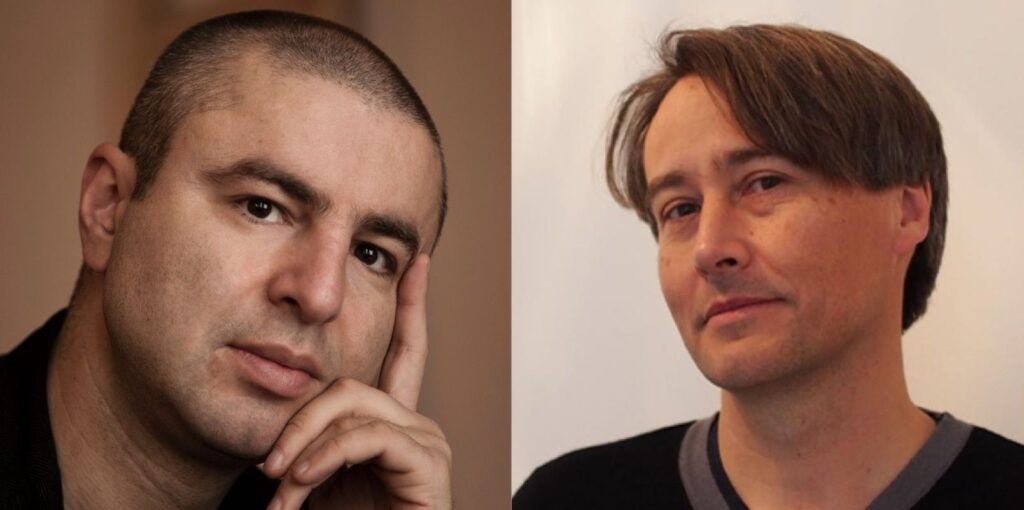 February 27, 2024 at 7:00PM ET
Location: Copley Formal Lounge
Join the Lannan Center for a special reading featuring Macedonian poet Nikola Madzirov and Slovene poet Aleš Šteger.
Accommodation requests related to a disability should be made by February 20th to Patricia Guzman, 202-687-6294, pg654@georgetown.edu. A good faith effort will be made to fulfill requests made after February 20th.