Cathy Park Hong and Montana Ray
Posted in 2015-2016 Readings and Talks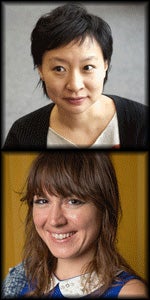 October 6, 2015
Seminar 5:30 PM | Lannan Center (New North 408)
Reading 8:00 PM | Copley Formal Lounge
---
The Vanishing
— Cathy Park Hong
I want to write like a man, probing
my glitchy mind like it's the rarest orchid.
But I'm cowed,
impoverished from cursing out,
swallowed in datamine's bowels, inter-
changeable as lint;
Ruddy Mongol: rant you can't
wrest it off, Wall-Face, since
the angry Asian is as threatening as an angry
Pygmy.
So becalm yourself, salaam into this seat,
and let's give head to legend's balding heads!
Can't hear you, literati's backbencher,
heir to nothing
in particular, you moot?
Pounding head, then baby's breath of lights.
Liqueur of cold tears with a coin of crème.
Grind, sip, grind, slug, grind:
I'm done.
—
From The Paris Review (Winter 2014)
Read more about Cathy Park Hong
---
From guns & butter
— Montana Ray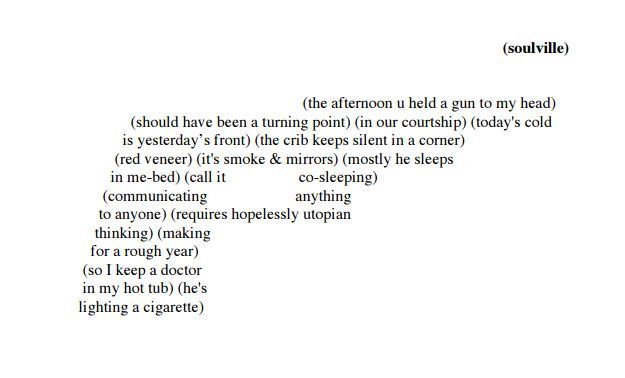 —
From Poetry Society of America
Read more about Montana Ray
---
Listen to the Seminar
Watch the Reading