Taiye Selasi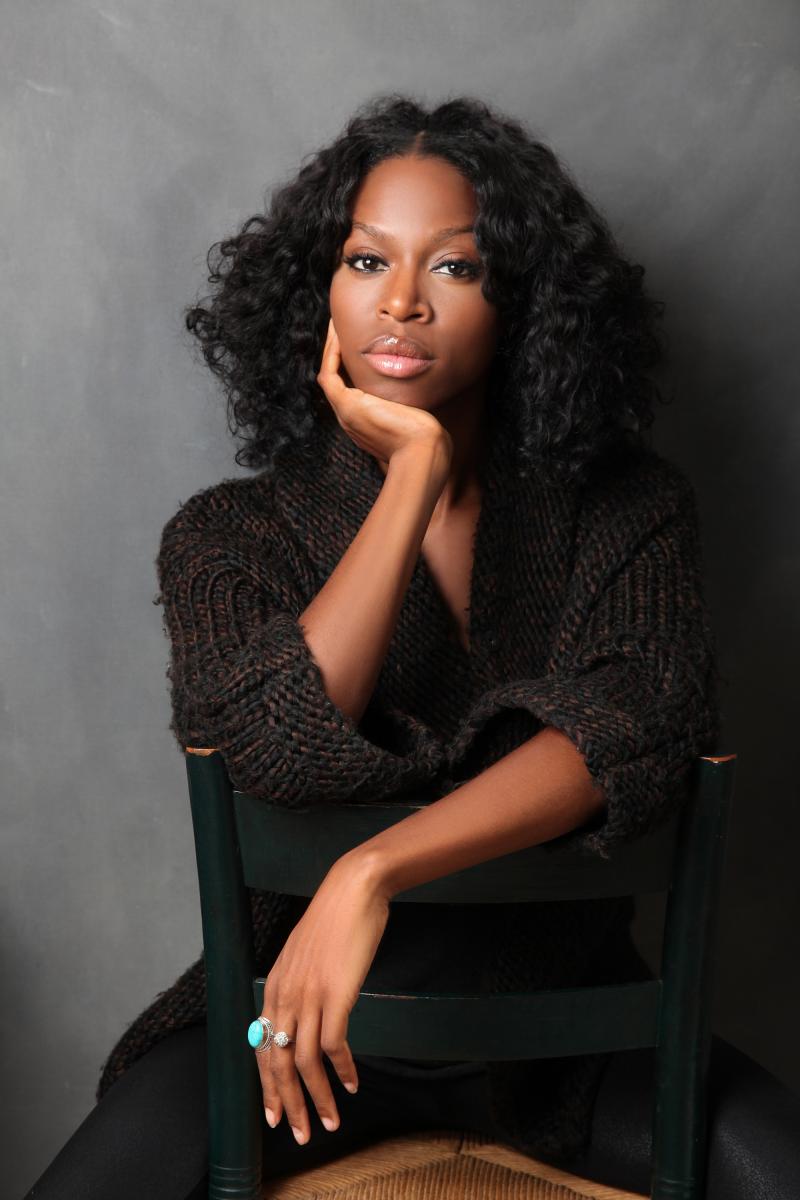 Taiye Selasi is an author and photographer. Born in London and raised in Boston, she holds a BA in American Studies from Yale and an MPhil in International Relations from Oxford. In 2005, she published the seminal essay "Bye-Bye, Babar (Or: What is an Afropolitan?)," sparking a movement among transnational Africans. In 2013 Selasi's debut novel, the New York Times bestseller Ghana Must Go (Penguin, 2014), was selected as one of the 10 Best Books of 2013 by The Wall Street Journal and The Economist. The same year Selasi was named to Granta's once-in-a-decade list of Best Young British Novelists. Her 2015 TED talk, "Don't Ask Where I'm From; Ask Where I'm a Local," has reached over two million viewers, redefining the way a global society conceives of personal identity.
---
From Taiye Selasi on Discovering Her Pride in Her African Roots
The crisis began – as crises are wont to do – at my best friend's wedding. Jamaica wasn't the obvious choice for what Jess likes to call "the whitest wedding on Earth". But there we sat smiling at the Rose Hall Ritz-Carlton, the hotel's all-brown staff smiling too. The salad had been served, the bread rolls broken and buttered, and now the reception began properly with polite conversation: how do you know the happy couple, where have you flown in from? I'd been placed between Clara, fair fellow alumna of Milton Academy and Yale University, and Percy, the third and presumably final husband of Jess's grandmum. With graceful concision, Clara told our tablemates where she came from: Brookline, prep school, Harvard Law School. Percy turned to me.
"And where are you from?" he asked in that accent I've only heard on Beacon Hill, in films about the Kennedys, and drinking with my agent. Boston Brahmin, baritone. A bit of extra weight on "you", as if the question mark belonged to me (the questionable thing), not "from". I gave the answer I always give, the answer I'd give if you asked me now, refined by years of daily practice, available in multiple languages. "I'm not sure where I'm from! I was born in London. My father's from Ghana but lives in Saudi Arabia. My mother's Nigerian but lives in Ghana. I grew up in Boston." Here I'll pause for reaction – soft chuckles of confusion, some statement along the lines of "You're a citizen of the world!" – then open the floor to any follow-up questions about any of the countries I've mentioned. Until last autumn at my best friend's wedding, I'd never really noticed the shame in this answer – which isn't to say that I'd never considered my angst about the question.
Continue reading "Taiye Selasi on Discovering Her Pride in Her African Roots" at The Guardian.
---
Links
---
Media
Going Global, Staying Local: How to be Cosmopolitan | March 28, 2017
Authors' Reading | March 28, 2017