Raymond Antrobus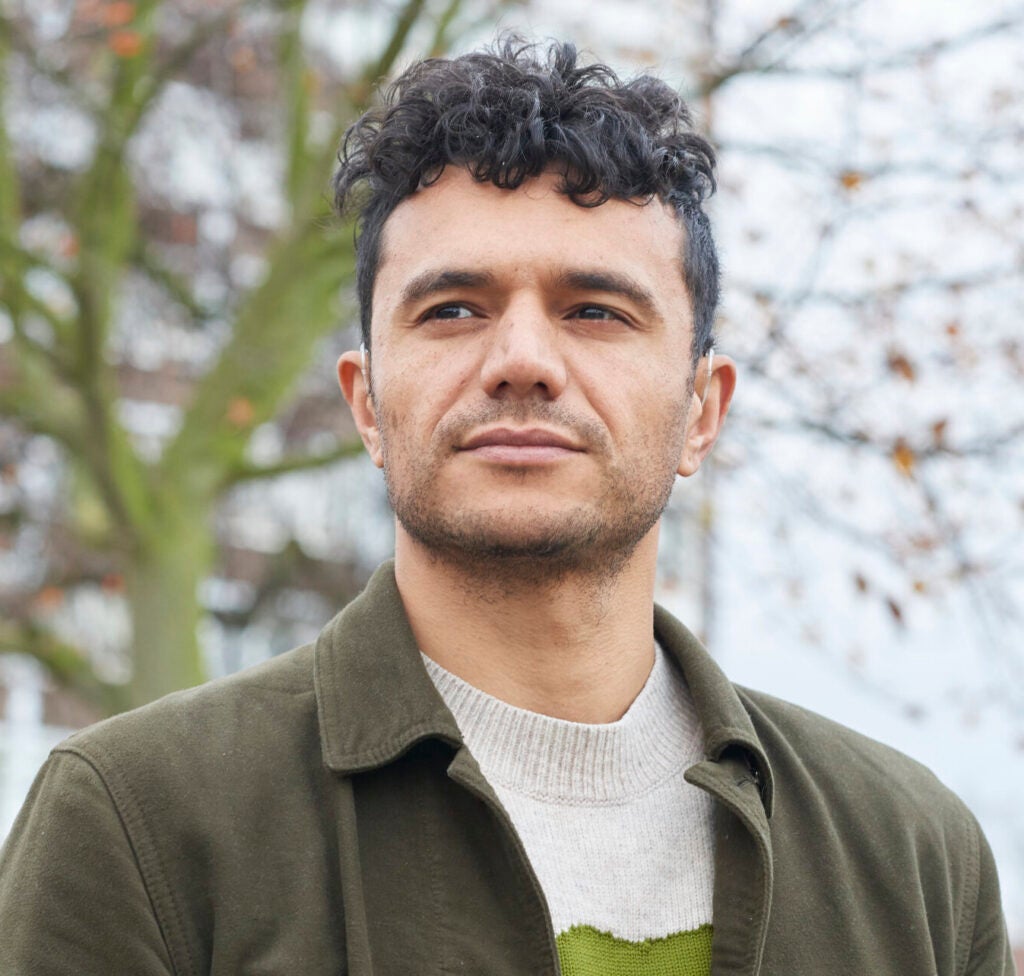 Raymond Antrobus MBE FRSL was born in London, Hackney to an English mother and Jamaican father. He is the author of Shapes & Disfigurements (Burning Eye, 2012) To Sweeten Bitter (Out-Spoken Press, 2017), The Perseverance (Penned In The Margins / Tin House, 2018) and All The Names Given (Picador / Tin House, 2021). In 2019 he became the first ever poet to be awarded the Rathbone Folio Prize for best work of literature in any genre. Other accolades include the Ted Hughes Award, Lucille Clifton Legacy Award, PBS Winter Choice, A Sunday Times Young Writer of the year Award, Somerset Maugham Award and The Guardian Poetry Book Of The Year 2018, as well as a shortlist for The Griffin Prize, T.S. Eliot Prize, and Forward Prize. In 2018 he was awarded The Geoffrey Dearmer Prize, (Judged by Ocean Vuong), for his poem "Sound Machine." He is the recipient of fellowships from Cave Canem, Complete Works 3, Jerwood Compton, and the Royal Society of Literature. His poems have been published in POETRY, Poetry Review, Lit Hub, News Statesman, The Deaf Poets Society, among others.
---
The Acceptance
Dad's house stands again, four years
after being demolished. I walk in.
He lies in bed, licks his rolling paper,
and when I ask Where have you been?
We buried you, he says I know,

I know. I lean into his smoke, tell him
I went back to Jamaica. I met your brothers,
losing  you made me need them. He says
something I don't hear. What?  Moving lips,
no sound. I shake my head. He frowns.
Disappears. I wake in the hotel room,
heart drumming. I get up slowly, the floor
is wet. I wade into the bathroom,
my father stands by the sink, all the taps
running. He laughs and takes
my hand, squeezes.
His ring digs into my flesh. I open my eyes.
I'm by a river, a shimmering sheet
of green marble. Red ants crawl up
an oak tree's flaking bark. My hands
are cold mud. I follow the tall grass
by the riverbank, the song. My Orisha,
Oshun in gold bracelets and earrings, scrubs
her yellow dress in the river. I wave, Hey!
She keeps singing. The dress turns the river
gold and there's my father surfacing.
He holds a white and green drum. I watch him
climb out of the water, drip toward Oshun.
They embrace. My father beats his drum.
With shining hands, she signs: Welcome.
My father beats his drum.
Originally published in Poetry (May, 2020).
---
Links
"The PEN Ten: An Interview with Raymond Antrobus" by Viviane Eng. PEN American. 8 April 2021
"'Perseverance' And Poetry Help A Writer Bridge Multiple Worlds" by Jeevika Verma. NPR. 25 March 2021
"Interview: 'Deafness is an experience, not a trauma'" by Sian Cain. The Guardian. 23 March 2021