Michael Kazin
Posted in Past Guests | Tagged G-M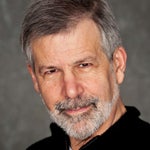 Michael Kazin is a Professor in the Department of History at Georgetown University. He is an expert in U.S. politics and social movements, 19th and 20th centuries. His most recent book is American Dreamers: How the Left Changed a Nation (Knopf, 2011). He is co-editor of Dissent, a leading magazine of the American left since 1954.
Prior to his position at Georgetown, Kazin lectured in Japan, Germany, France, Great Britain, and Russia as well as throughout the United States. He is the author of A Godly Hero: The Life of William Jennings Bryan, (2006) which was named one of the best books of the year by several newspapers and magazines; America Divided: The Civil War of the 1960s (co-author, Maurice Isserman), now in its fourth edition, which was named one of best books of 2000 by The Washington Post; The Populist Persuasion: An American History, (Basic Books, 1995); and Barons of Labor: The San Francisco Building Trades and Union Power in the Progressive Era, University of Illinois Press, 1987 (paperback, 1989).
Kazin is also the editor-in-chief of The Princeton Encyclopedia of American Political History (2010) and the Concise Princeton Encyclopedia of American Political History (2011), and co-editor, with Joseph McCartin, of Americanism: New Perspectives on the History of an Ideal (2006).