Li-Young Lee
Posted in Past Guests | Tagged G-M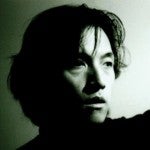 Li-Young Lee is the author of four critically acclaimed books of poetry, his most recent being Behind My Eyes (2008). His earlier collections are Rose (1986), winner of the Delmore Schwartz Memorial Award; The City in Which I Love You (1991), the 1990 Lamont Poetry Selection; and a memoir, The Winged Seed: A Remembrance (1995), which received an American Book Award from the Before Columbus Foundation. Lee's honors include fellowships from the National Endowment for the Arts, The Lannan Foundation, and the John Simon Guggenheim Memorial Foundation, as well as the Writer's Award from the Mrs. Giles Whiting Foundation. Born to Chinese parents in Jakarta, Indonesia, Lee now lives in Chicago.
---
The Children's Hour
Soldiers with guns are at our door again.
Sister, quick. Change into a penny.
I'll fold you in a handkerchief,
put you in my pocket
and jump inside a sack,
one of the uncooked rice.
Brother, hurry. Turn yourself
into one of our mother's dolls
on the living room shelf. I'll be the dust
settling on your eyelids.
The ones wearing wings are in the yard.
The ones wearing lightning are in the house.
The ones wearing stars and carrying knives
are dividing our futures among them.
Don't answer when they call to us in the voice of Nanny.
Don't listen when they promise sugar.
Don't come out until evening,
or when you hear our mother weeping to herself.
If only I could become the mirror in her purse,
I'd never come back until the end of time.
---
Media
Reading | January 22, 2009