Leila Aboulela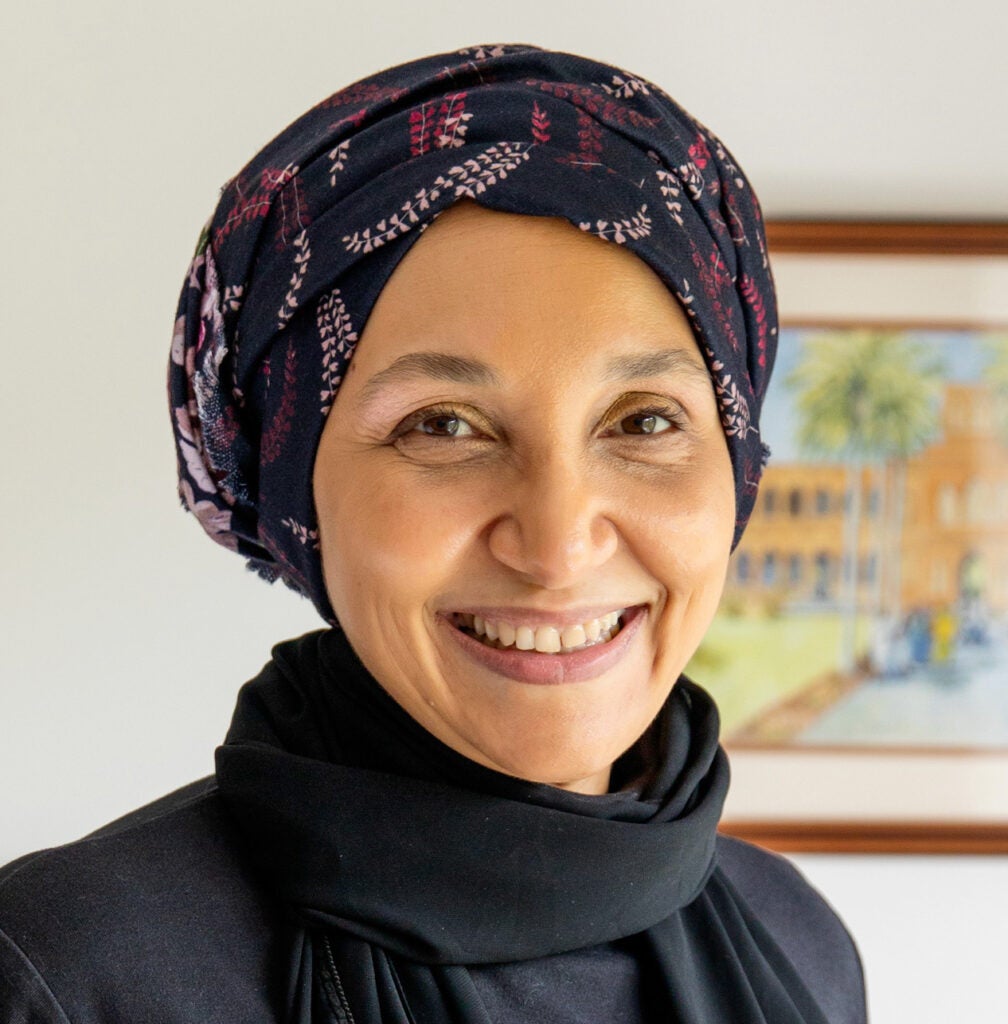 Leila Aboulela is a Sudanese writer whose work has received critical recognition and a high profile for its depiction of the interior lives of Muslim women and its distinctive exploration of identity, migration and Islamic spirituality. She is the author of six novels: River Spirit, Bird Summons, Minaret, The Translator, a New York Times 100 Notable Books of the Year, The Kindness of Enemies and Lyrics Alley, Fiction Winner of the Scottish Book Awards. Leila was the first winner of the Caine Prize for African Writing and her latest story collection, Elsewhere, Home won the Saltire Fiction Book of the Year Award. Her work has been translated into fifteen languages and she was long-listed three times for the Orange Prize, (now the Women's Prize for Fiction). Leila grew up in Khartoum and moved in her mid-twenties to Aberdeen.
---
Excerpt from River Spirit by Leila Aboulela
Prologue: The Nuba Mountains, December 1881
Rabiha steps out of her hut, sets out to warn the Mahdi. The night is lit by a full yellow moon. She must not be seen by the soldiers surrounding the village. The governor of Fashoda is on the move, intent on annihilating the Mahdi once and for all. She must get to him first. Sounds of a shuffle, a pant: she turns to see the old hunting dog following her. She bends down, rummages on the ground, finds a mango stone, and throws it at the dog. She picks up a chewed bit of sugarcane. It is still in her hand when she reaches the outskirts of the village. The vegetation thickens and rising out of the shadows is a Shilluk warrior, posted to ensure that no one leaves the area, certainly not before the planned surprise attack against the rebels. Spear in hand, muscular torso above his loincloth, the physique of a wrestler. She stiffens, drops the bit of sugarcane. Fight or run, fight or run? She reaches for her knife. She turns so that he can see her in full. Curves, breasts, glow of shoulder, long braids. She forces her body into limpness, hangs her long neck in submission, hides her hand behind her back, palm tight over the knife. He approaches, first with caution, then the start of a swagger. Makes low soothing sounds as if she were a skittish calf, lone antelope, stray prey.
He must be near enough to scent the sandalwood she uses in her hair to drench the smell of grease; she can see the decorative row of bead-like scarring across his forehead. He drops his spear; she waits a beat and aims down at his stomach. There is hardly any sound apart from the thud of his body on the ground. She looks around, grabs his spear, and runs.
Continue reading from River Spirit in Open Country Mag.
---
Links