Kapka Kassabova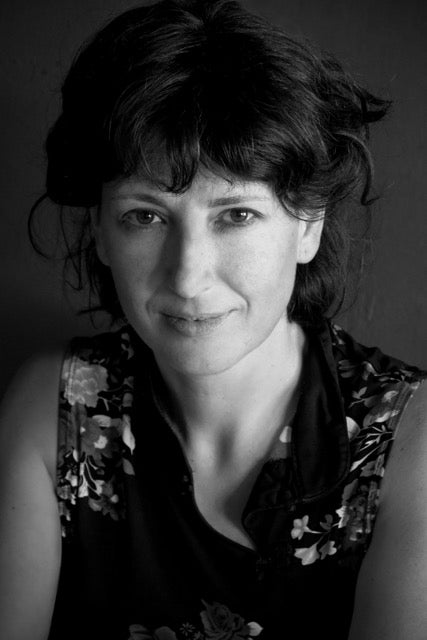 Kapka Kassabova is a poet and author of the history memoirs Border: A Journey to the Edge of Europe (Graywolf, September 2017); Street Without a Name: Childhood and Other Misadventures in Bulgaria (Skyhorse Publishing, 2009); and Twelve Minutes of Love: A Tango Story (Portobello Books, 2013). Raised in Sofia, Bulgaria, she emigrated with her family to New Zealand in the early 1990s, where she published her first fiction and poetry. She lives in the Highlands of Scotland.
---
From A National Literature-Keynote address given by Kapka Kassabova
Last year at the Olympic event Poetry Parnassus, I represented Bulgaria. I accepted the invitation because it was an honour, but felt like a fraud – our family emigrated from Bulgaria twenty years ago, and I write in English. In the past, because I was living and publishing in New Zealand, I attended festivals as a New Zealand writer – and again, I felt like a fraud. Today, I'm honoured to be here as a writer from Scotland, a country I love and feel at home in, and I'm still struggling with that fraudulent feeling.
In short, the idea of National Literature gives me a headache. The headache escorts me to public events where you must appear not just with your name and your book, but with your nation too. You must be escorted, as if you can't be trusted on your own.
The headache comes from a clash between the private and the public. Between my instinct, shared by many writers, to unsubscribe from the collective, and the collective claim which is what all things 'national' do, they claim – national literature, national identity, national sport, national pride, national shame, national history… The list is long and to me, as someone from the Balkans, depressing. The 19th century was in love with nationhood. And the 20th demonstrated in detail just how nationality, like ethnicity and religion, is an accident – sometimes a lucky escape, sometimes fatal. An unnamed child during the 1990s wars in Yugoslavia, clearly a born poet, had the last word on this: 'I love my country, because it is small and I feel sorry for it.'
When we say 'national literature', we are uttering an anguished cry. The very construct 'national literature' is an expression of a nostalgic desire for a home that can be written in terms of nation. It's a desire for innocence. Nation as family, mother tongue as home. How lovely. And how dangerous.
Continue reading A National Literature-Keynote address given by Kapka Kassabova at Edinburgh World Writers Conference.
---
Links
---
Media
Writing in the Englishes | March 28, 2017
The Canon: Do Countries Need a National Literature? | March 28, 2017
Authors' Reading | March 28, 2017