Joy Harjo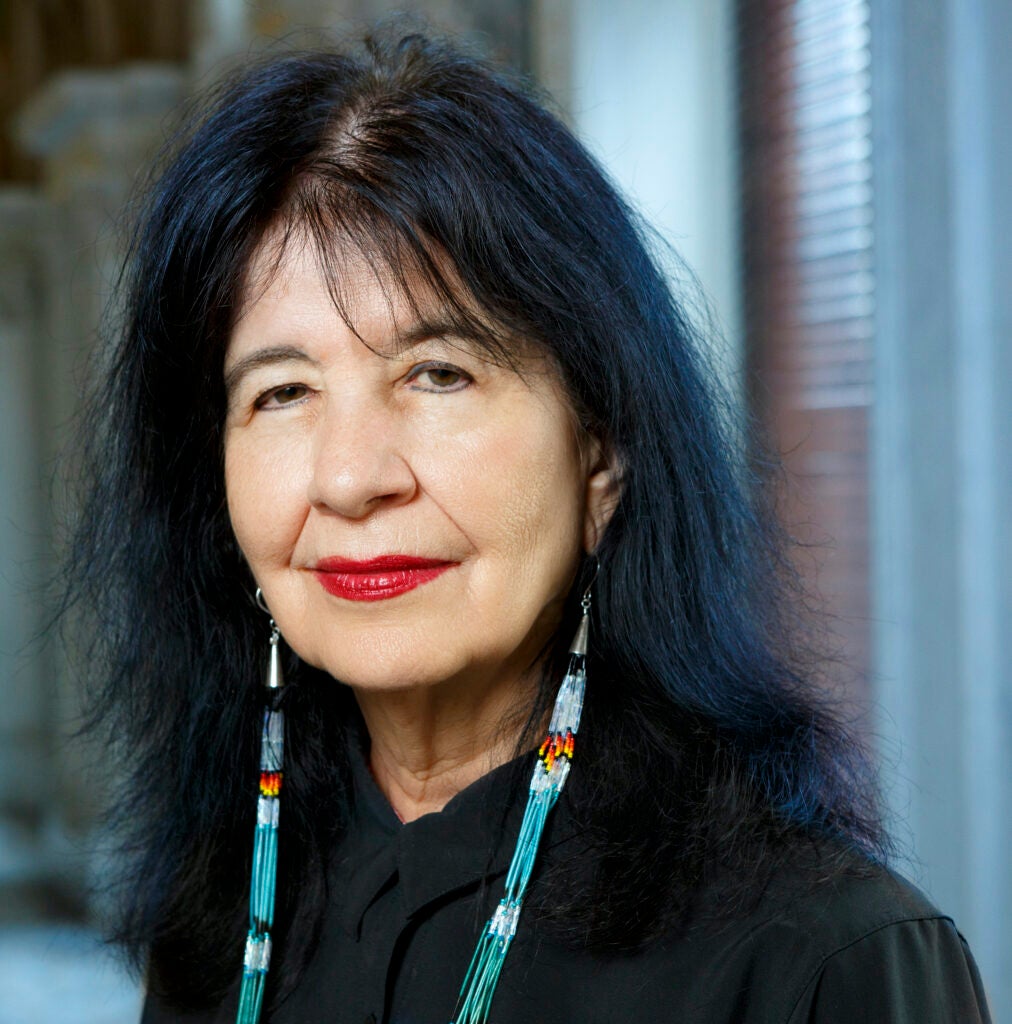 In 2019, Joy Harjo was appointed the 23rd United States Poet Laureate, the first Native American to hold the position. Born in Tulsa, Oklahoma, Harjo is an internationally known award-winning poet, writer, performer, and saxophone player of the Mvskoke/Creek Nation. Harjo's nine books of poetry include An American Sunrise, Conflict Resolution for Holy Beings, How We Became Human: New and Selected Poems, and She Had Some Horses. Harjo's memoir Crazy Brave won several awards, including the PEN USA Literary Award for Creative Non-Fiction and the American Book Award. She is the recipient of the Ruth Lilly Prize from the Poetry Foundation for Lifetime Achievement, the 2015 Wallace Stevens Award from the Academy of American Poets for proven mastery in the art of poetry, a Guggenheim Fellowship, the William Carlos Williams Award from the Poetry Society of America, and the United States Artist Fellowship.
---
"An American Sunrise"
from An American Sunrise
We were running out of breath, as we ran out to meet ourselves. We
were surfacing the edge of our ancestors' fights, and ready to strike.
It was difficult to lose days in the Indian bar if you were straight.
Easy if you played pool and drank to remember to forget. We
made plans to be professional — and did. And some of us could sing
so we drummed a fire-lit pathway up to those starry stars. Sin
was invented by the Christians, as was the Devil, we sang. We
were the heathens, but needed to be saved from them — thin
chance. We knew we were all related in this story, a little gin
will clarify the dark and make us all feel like dancing. We
had something to do with the origins of blues and jazz
I argued with a Pueblo as I filled the jukebox with dimes in June,
forty years later and we still want justice. We are still America. We
know the rumors of our demise. We spit them out. They die
soon.
---
Links
---
Media
Joy Harjo | 2021 Lannan Symposium | THIS LAND