Diane Rehm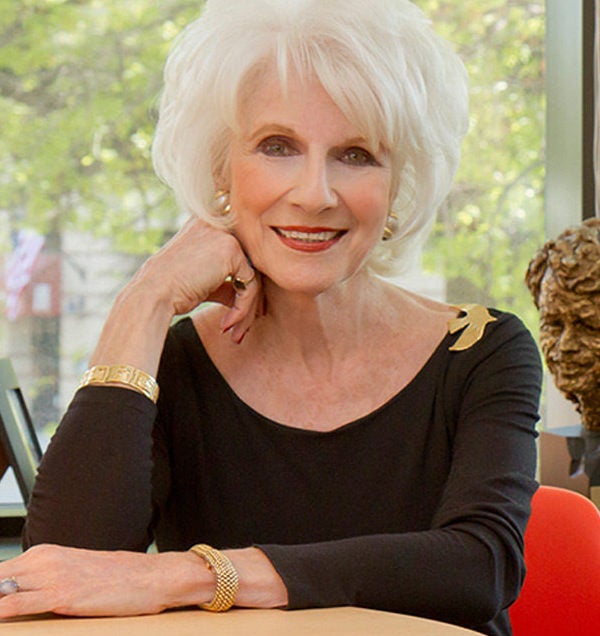 Diane Rehm is a native Washingtonian who began her radio career in 1973 as a volunteer for WAMU 88.5, the NPR member station in Washington, D.C. In 1979, she began hosting WAMU's local morning talk show, Kaleidoscope, which was renamed The Diane Rehm Show in 1984. The Diane Rehm Show grew from a local program to one with international reach and a weekly on-air audience of nearly 3 million. In 1998, Rehm's career nearly ended because of spasmodic dysphonia, a neurological voice disorder that causes strained, difficult speech. Rehm sought treatment, returned to the show, and called attention to the condition. Rehm is the author of five best-selling books: "Finding My Voice" (Knopf, 1999), "Toward Commitment: A Dialogue about Marriage" (Knopf, 2002), "Life with Maxie" (Gibbs Smith, 2010), "On My Own" (Knopf, 2016), and "When My Time Comes" (Knopf, 2020). In 2014, President Barack Obama presented Rehm with the National Humanities Medal. In 2017, Diane began working on a documentary, titled "When My Time Comes." She traveled around the country interviewing people with different perspectives on death with dignity. During the filming she began writing a companion book of the same title, using material from the film. Rehm is a director emerita of the PEN/Faulkner Foundation and a trustee emerita of McDaniel College in Westminster, Md. She continues to live in Washington D.C. She was married to her beloved late husband, John Rehm, for 54 years. In 2017, she married John Hagedorn, a retired Lutheran Minister. She has two children and two grandchildren.
---
From The New York Times
Excerpt from "Let Dying People End Their Suffering"
John's death reinforced my belief that medical aid in dying should be a choice available to all Americans. That's why I have been interviewing patients and doctors for a documentary on the subject, "When My Time Comes."
What's happening in California now is an unnecessary tragedy. Judge Ottolia's decision is being appealed, and a hearing will be held later this month. But it could take many months to play out in the courts — months during which dying patients will be denied the option to mitigate their pain and distress. The Legislature could reintroduce the measure and pass it anew — but that process will also take time.
I believe that this must and will be remedied. My confidence comes from the fact that individual Americans seeking autonomy are driving the national movement for medical aid in dying. Nearly three-quarters of Americans believe that terminally ill patients should have that option.
Let me be clear: I understand that many people believe that only God should determine the time of their death, and I support them 100 percent. Others want every additional minute of life that medical science can give them, and I support those people 100 percent. But the end of life is an extremely personal experience. If, when my time comes, I see only unbearable suffering ahead of me, then I want my preference to have access to medical aid in dying to be supported 100 percent, as well.
Continue Reading "Let People Dying End Their Suffering" in The New York Times (new window)
---
Links
"The State of the Medical Aid in Dying Debate" by Richard Harris. Next Avenue. 6 April 2021.
"When My Time Comes: Conversations About Medical Aid in Dying with Diane Rehm" by Karen Wyatt. End of Life University Podcast. 21 March 2022.
"Diane Rehm tackles 'death with dignity' again, this time in a new documentary" by Katherine Ellison. The Washington Post. 8 April 2021.
---
Media
How We Die – 2023 Lannan Symposium | February 7, 2023