826DC Youth Writing and Publishing Fellowship (Remote)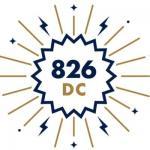 Position Title: 826DC Publication Fellow

Reports To: 826DC Programs Department
Application Deadline: January 5th
Start date: February 1st (Flexible)
Compensation: $19.50/hour, 10 hours/week.
Publication Fellows support 826DC youth publication projects including our Young Authors Book Project, In-School Writing and Editing and Workshop based publication opportunity for DC students. Fellows will gain hands-on experience in all aspects of the back-end process of book publication written by young authors in the District. Fellows will work remotely alongside 826DC staff for the course of their fellowship.
Responsibilities:
Support the production of our Young Authors Book Project including copy-editing, proofreading, and book launch planning.
Support Young Author's Book Project Manager in managing relationships with book designers and illustrators.
Adhere to 826DC's approach to working with and supporting students of all ages through positive youth development and experiential learning; support students who participate in 826DC programming with positive reinforcement, positive engagement and redirection.
Support and/or create on-site and off-site writing workshops that develop student writing skills, including students with learning differences, English Language Learners, students with disabilities, and students from diverse backgrounds.
Support the copyediting, proofreading, and production process for chapbook and in-school publishing projects, as needed.
Support research and development of programming, project sustainability and resource documents.
Support execution of 826DC's strategic planning and programmatic growth goals.
Support 826DC external events and initiatives, as appropriate
Write appropriate and relevant content for 826DC's blog and website, as requested.
Under direction of the staff, reach out to families, schools, teachers, and community organizations about our programming via direct outreach, phone, and email.
Respond to and complete in a timely manner all emails and assigned projects/tasks.
Expectations:
Work independently to meet deadlines while also maintaining flexibility and adaptability to changing circumstances and situations.
Lead program activities and lessons, when appropriate.
Take direction from others and offer their own ideas and recommendations.
Ask for help, support, and resources when needed, and to speak up when they are not able to meet a deadline or complete a task or project.
Bring your unique personality to programming and our workspace.
Able to work with a diverse group of people and students.
Qualifications:
Graduate student at Georgetown
Interest in writing, the arts, education, nonprofits, youth development, etc.
Strong written and verbal communication skills.
Experience copy-editing and proofreading
Experience working with young people, either in a formal or informal setting (teaching, summer camp, workshops, tutoring, mentoring, babysitting).
Though not required, Spanish or other language skills are a HUGE plus.
Knowledge of InDesign, Issuu and other relevant design and publication software is a plus.
Working knowledge of Chicago MLA
Application Process:
Please send resume and cover letter to tiffany@826dc.org with the subject line 826DC Publication Fellow. In your cover letter, please discuss why you want to work with 826DC, and what about your past experiences makes you a good fit for this position. 826DC will contact you if selected for an interview.
Applicants of all ages and backgrounds are encouraged to apply. 826DC is an affirmative action/equal opportunity employer, and strongly encourages persons of color, females, LGPTQIA persons, and persons with disabilities to apply for this position.
Georgetown University is an Equal Opportunity/Affirmative Action Employer fully dedicated to achieving a diverse team of employees. All qualified applicants are encouraged to apply and will receive consideration for employment without regard to race, color, religion, national origin, age, sex (including pregnancy, gender identity and expression, and sexual orientation), disability status, protected veteran status, or any other characteristic protected by law.