Dionne Brand
Posted in 2022-2023 Readings and Talks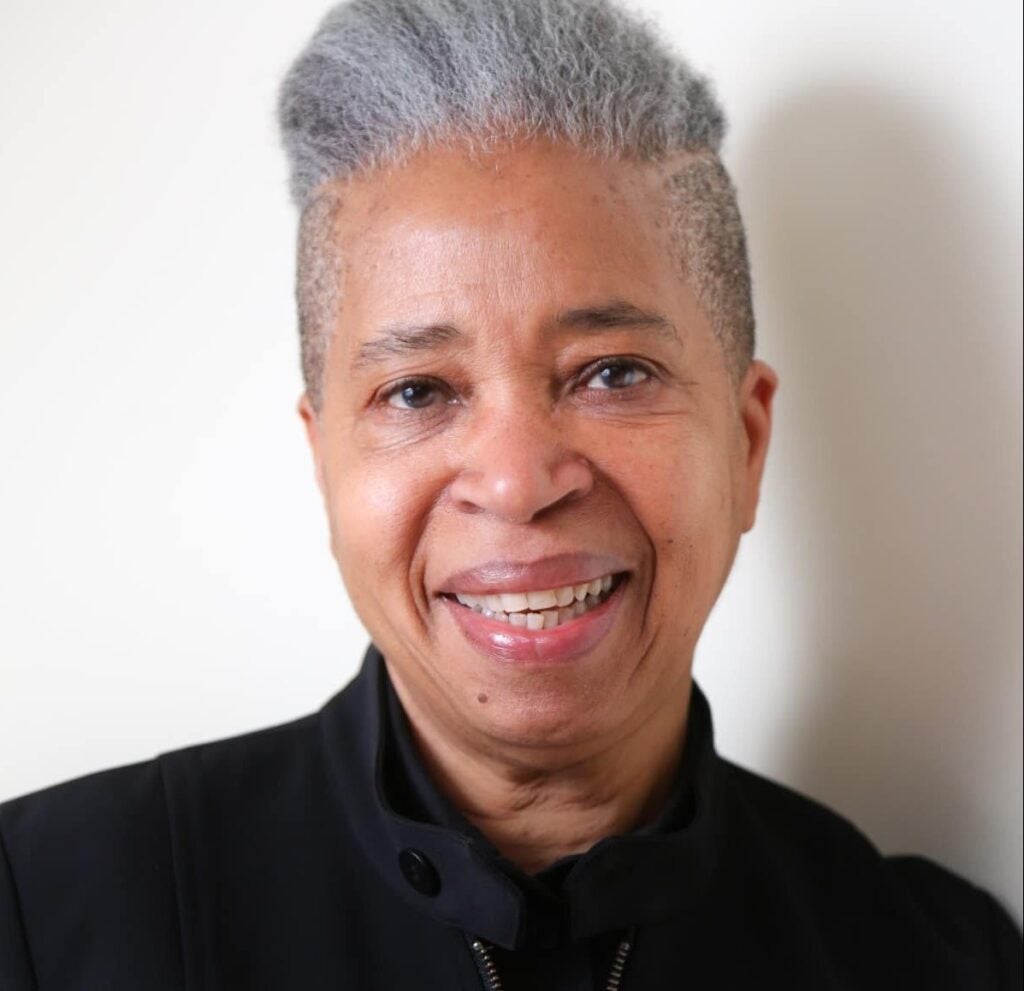 April 16, 2024 at 7:00PM ET
Location: Copley Formal Lounge
Join the Lannan Center for a reading and talk featuring Canadian writer Dionne Brand.
Accommodation requests related to a disability should be made by April 9th to Patricia Guzman, 202-687-6294, pg654@georgetown.edu. A good faith effort will be made to fulfill requests made after April 9th.
---
Excerpt from The Blue Clerk
–Dionne Brand
VERSO 13
Blue tremors, blue position, blue suppuration. The clerk is
considering blue havoc, blue thousands, blue shoulder,
where these arrive from, blue expenses . . . The clerk hears
humming in her ears; blue handling, she answers; any blue,
she asks the author, any blue nails today? Did you send me,
as I asked, blue ants? The author asks, blue drafts? Perhaps
blue virus, blue traffic would make a sense, says the clerk,
blue hinges, blue climbing, these would go together under
normal circumstances. The author actually doesn't hear a
thing the blue clerk says under these circumstances when
the blue clerk sits in the blue clerk's place making the blue
clerk's language. Systolic blue, any day it will be blue now,
reloading blue, blue disciplines. The blue clerk would like a
blue language or a lemon language or a violet language.
Blue arrivals. Oh yes.
Continue reading from The Blue Clerk at Duke University Press.

–