Chen Chen
Posted in 2022-2023 Readings and Talks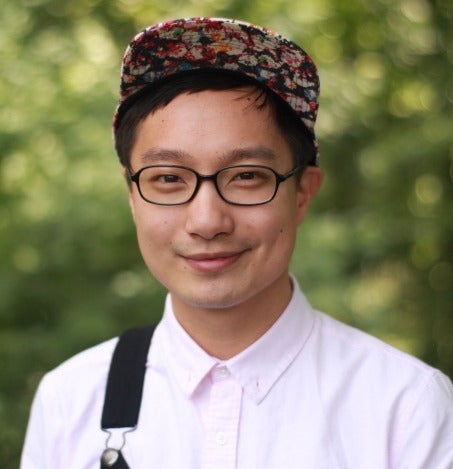 November 1, 2022
Location: Riggs Library
This event will be moderated by Carolyn Forché. Q&A to follow.
Valid GU ID required for entry. Only open to current Georgetown University students, faculty, and staff. We invite members of the public to join us via livestream.
Accommodation requests related to a disability should be made by October 25th to Patricia Guzman, 202-687-6294, pg654@georgetown.edu. A good faith effort will be made to fulfill requests made after October 25th.
---
Summer
By Chen Chen
You are the ice cream sandwich connoisseur of your generation.
Blessed are your floral shorteralls, your deeply pink fanny pack with travel-size lint roller just in
case.
Level of splendiferous in your outfit: 200.
Types of invisible pain stemming from adolescent disasters in classrooms, locker rooms, & quite
often Toyota Camrys: at least 10,000.
You are not a jigglypuff, not yet a wigglytuff.
Reporters & fathers call your generation "the worst."
Which really means "queer kids who could go online & learn that queer doesn't have to mean
disaster."
Or dead.
Instead, queer means, splendiferously, you.
& you means someone who knows that common flavors for ice cream sandwiches in Singapore
include red bean, yam, & honeydew.
Your powers are great, are growing.
One day you will create an online personality quiz that also freshens the breath.
The next day you will tell your father, You were wrong to say that I had to change.
To make me promise I would. To make me promise.
& promise.
---
Watch The Reading
---
Listen to the Podcast
---