Virtual Event: Caine Prize Reading Featuring Meron Hadero
Posted in 2021-2022 Readings and Talks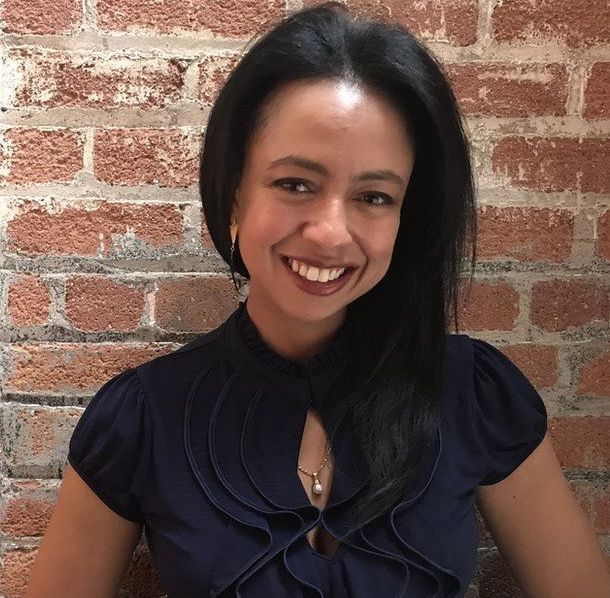 March 1, 2022 at 7:00PM ET
Join us for a reading and talk by 2021 AKO Caine Prize winner, Meron Hadero.
---
From "The Street Sweep"
Walking the long road from his home to the Sheraton, Getu carried his jacket, tie in pocket. He walked slowly so as not to get too sweaty by the time he arrived, and as he walked, he practiced all the ways he'd ask Mr. Jeff for his job, his just reward. As soon as he had the courage, he'd gently bring up the matter of the job he felt was due to him. As he made his way through town, he passed burdened mules, cars trapped in traffic jams, old men and women who preferred trudging along the road to waiting for the crowded buses. Young men sat on street curbs getting stoned on chat, which they languidly chewed with nothing better to do than watch the slow moving yet frenetic scenes drift by.
When Getu approached the foot of the hill that led up to the Sheraton, the buzz of the city quieted. Around this barren land, bureaucrats had erected yellow and green fences of corrugated tin to keep out any unwanted men, women, dogs, cats, and others they considered strays. It started with a single law: if a house in Addis Ababa is less than four stories tall, then the government can and will seize your land. To keep your home, build! Whether there were new investors lined up or not, land across Addis Ababa was being exuberantly razed to make way for the new. Neighborhood by neighborhood, stucco houses vanished; makeshift tent homes made of cloth and rags and wood were swept away; moon-houses—put up at night by leaning tin siding against a wall—were tossed aside by morning.
"Who has a four-story house?" Getu's mother had shouted frantically when she first heard about the law. "They'll get rid of everything, except maybe the Sheraton," she had said.
Getu said, "Be calm, I'll take care of it. We'll make it work."
"What will we do? Of course we'll move wherever they put us. I hear they're pushing people to the outskirts of town, but how will I get to work then? I was born in this house, and why don't they just leave me alone to die here, too."
"I'm going to handle it, Momma. You'll see. I'll make you proud," Getu said, stepping close to his mother and rubbing her back.
"Lord, this son of mine," Getu's mother said into her folded hands.
"There's a way. I can get a new job," Getu assured.
"You sweep sidewalks. What could you do with your broom and your dustbin? Anyway, who's to say that today they tell us to build a fourstory house, tomorrow they won't demand the Taj Mahal. Just let it go."
"But, Momma––"
"What food crossed my lips when I was pregnant to end up with a dreamer for a son?"
"I could get a job with one of the international organizations. We could build a dozen four-story houses."
"Didn't I forgo meat and dairy each holiday? Didn't I pray enough? Every week, did I not attend church?"
"Mother, you don't understand. I have a new friend."
"Did I stare too long at someone cursed with an evil eye?"
"I've helped him. He'll help me when the time comes. Mr. Jeff is a friend of mine."
Continue reading from "The Street Sweep."
---