Tayari Jones
Posted in 2019-2020 Readings and Talks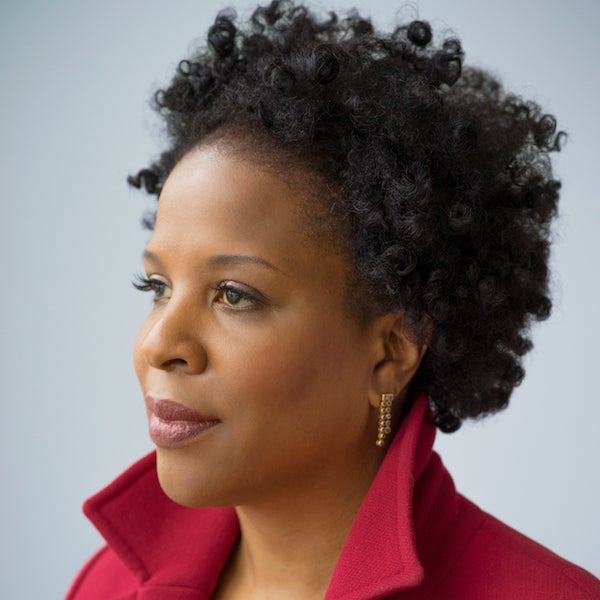 October 23, 2019
Moderated by Aminatta Forna
Seminar 4:30 PM | Lannan Center (New North 408)
Reading 7:00 PM | Copley Formal Lounge
---
From An American Marriage
There are two kinds of people in the world, those who leave home, and those who don't. I'm a proud member of the first category. My wife, Celestial, used to say that I'm a country boy at the core, but I never cared for that designation. For one, I'm not from the country per se. Eloe, Louisiana, is a small town. When you hear country, you think raising crops, baling hay, and milking cows. Never in my life have I picked a single cotton boll, although my daddy did. I have never touched a horse, goat, or pig, nor have I any desire to. Celestial used to laugh, clarifying that she's not saying I'm a farmer, just country. She is from Atlanta, and there was a case to be made that she is country, too. But let her tell it, she's a "southern woman," not to be confused with a "southern belle." For some reason, "Georgia peach" is all right with her, and it's all right with me, so there you have it.
Celestial thinks of herself as this cosmopolitan person, and she's not wrong. However, she sleeps each night in the very house she grew up in. I, on the other hand, departed on the first thing smoking, exactly seventy-one hours after high school graduation. I would have left sooner, but the Trailways didn't stop through Eloe every day. By the time the mailman brought my mama the cardboard tube containing my diploma, I was all moved into my dorm room at Morehouse College attending a special program for first-generation scholarship types. We were invited to show up two and a half months before the legacies, to get the lay of the land and bone up on the basics. Imagine twenty-three young black men watching Spike Lee's School Daze and Sidney Poitier's To Sir with Love on loop, and you either will or will not get the picture. Indoctrination isn't always a bad thing.
All my life I have been helped by leg-up programs—Head Start when I was five and Upward Bound all the way through. If I ever have kids, they will be able to pedal through life without training wheels, but I like to give credit where it is due.
Atlanta is where I learned the rules and learned them quick. No one ever called me stupid. But home isn't where you land; home is where you launch. You can't pick your home any more than you can choose your family. In poker, you get five cards. Three of them you can swap out, but two are yours to keep: family and native land.
I'm not talking bad about Eloe. Obviously there are worse native lands; a big-picture mind can see that. For one, Eloe may be in Louisiana, not a state brimming with opportunity, but it is located in America, and if you're going to be black and struggling, the United States is probably the best place to do it. However, we were not poor. Let me make that extra-strength clear. My daddy worked too hard at Buck's Sporting Goods by day plus handymanning in the evenings, and my mother spent too many hours fixing trays at the meat-and-three for me to act like we had neither pot nor window. Let the record show that we had both.
Continue reading An American Marriage at Literary Hub.
—