2015 Caine Prize Residency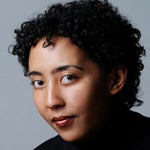 The Chair of Judges, Zoë Wicomb, announced Namwali Serpell as the winner of the £10,000 prize at a dinner held July 6, 2015, at the Bodleian Library in Oxford.
"The Sack" explores a world where dreams and reality are both claustrophobic and dark. The relationship between two men and an absent woman are explored though troubled interactions and power relationships which jar with the views held by the characters.
Zoë Wicomb praised the story, saying, "From a very strong shortlist we have picked an extraordinary story about the aftermath of revolution with its liberatory promises shattered. It makes demands on the reader and challenges conventions of the genre. It yields fresh meaning with every reading. Formally innovative, stylistically stunning, haunting and enigmatic in its effects. 'The Sack' is a truly luminous winner of the Caine Prize for African Writing."
The Caine Prize for African Writing is named in memory of the late Sir Michael Caine, former Chairman of Booker plc and was first awarded in 2000. Since 2007, the Lannan Center and the GU English Department have partnered to sponsor a residency at Georgetown for the winner. During their time here, the Caine Prize winner holds office hours, visits classes, and gives readings to the public. You can learn more about the Caine Prize at its website caineprize.com.