Power and Language
Posted in Symposia
Dear Lannan Center Community,

We regret to inform you that, out of precaution for the health and safety of our guest speakers and attendees during the ongoing COVID-19 outbreak, we have had to cancel the 2020 Lannan Center Lecture Sequence at Georgetown University. This morning, we received an email from President DeGioia announcing the transition to a virtual learning environment at Georgetown University and strongly encouraging the postponement of all gatherings and events.

We are grateful as ever to the community and all of our cosponsorship partners who make our events possible. We hope to reschedule as many of the Lecture Sequence events as possible in the following academic year. Please continue to visit this page for updates.

Sincerely,
The Lannan Center Staff 

2020 Lannan Center Lecture Sequence
Three Speakers, Three Nights: March 24-26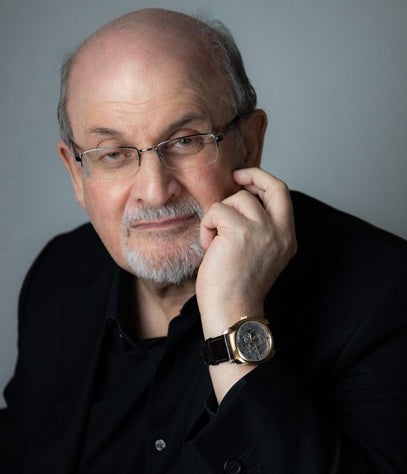 "My basic material is the word. That's why this story will be made of words that gather in sentences and from these a secret meaning emanates that goes beyond words and sentences. Naturally, like every writer I am tempted to use succulent terms. I know splendid adjectives, meaty nouns and verbs so slender that they travel sharp through the air about to go into action. For words are actions. Don't you agree?"
–Clarice Lispector
"Nor does it seem at all surprising to me that we should, in 2019, have this hypersensitivity to language, given that it is something we carry about our person, in our mouths and our minds. It's right there, within our grasp, and we can effect change upon it, sometimes radical change. Whereas many more material issues—precisely economic inequality, criminal justice reform, immigration policy, and war—prove frighteningly intractable. Language becomes the convenient battlefield. "
-Zadie Smith
Through language we share information, communicate beliefs and ideas, attitudes and emotions. Language creates the human social world, drawing people into a common history and shared life-experience.
Language is also one of the most effective forms of reading and employing power in everyday life. Each encounter involving language contains multilayered meanings, depending on which language we speak, the accent we speak with, our grammar and how we form sentences, whether we use the vernacular or employ formal language. Language has the power to define us.
Language shapes identity. How we describe others and how we describe ourselves – these things tell us a great deal about our place in the world. From place names to pronouns, increasingly language has become a space in which we try to address issues of inequality and identity.
And so from the power of language to the language of power. In this era of "fake news" and the "cancel culture" language has become increasingly weaponized and policed. The language of people in power is scrutinized. Social media has given millions of us a voice and broadcasts our words far beyond our reach, sometimes with unforeseeable consequences.
The Power & Language 2020 Lannan Center Lecture Sequence presents three powerful speakers over three nights. Acclaimed author Salman Rushdie, poet Jericho Brown and physician and literary scholar Rita Charon each examine the ways in which language shapes our personal, political and moral landscape.
-Aminatta Forna, Lannan Center Director
---
Hosted by NPR/BBC anchor Razia Iqbal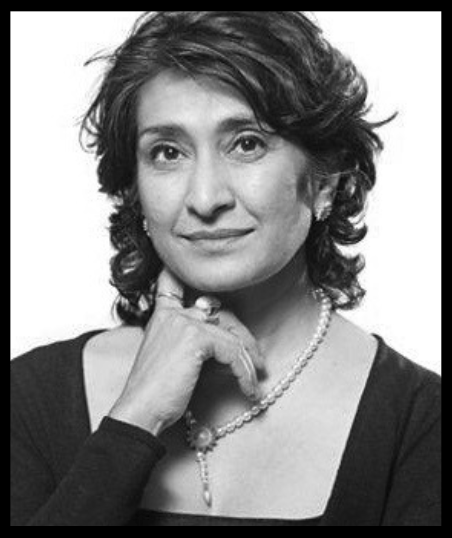 Razia Iqbal is a presenter for BBC News: she is one of the main hosts of Newshour, the flagship news and current affairs programme on BBC World Service radio, which is broadcast around the world including on more than 400 NPR stations in the US. She also regularly presents The World Tonight on the BBC's national network, Radio 4, as well as a history programme called Witness on BBC television. She was the BBC's arts correspondent for a decade, during which she travelled around the world covering arts and culture for radio and television news. She has been a journalist with the BBC for nearly three decades. She has worked as a political reporter, and as a foreign correspondent in Pakistan and Sri Lanka. Most recently, she has covered the 2016 Presidential campaign in the US; the Turkish and German elections and has travelled in India and Pakistan making programmes for radio and television. She was born in Uganda, Kampala, spent her early years in Nairobi, Kenya and moved to London as a child.
---
Schedule of Events
All events are free and open to the public.
Tuesday, March 24
7:00 PM I "Whose Words Speak the Body? Power in Health and Illness": A Talk by Dr. Rita Charon. Moderated by Razia Iqbal.
Location: Copley Formal Lounge
Wednesday, March 25
3:30-4:30 PM I Workshop on Social Poetics led by poet Mark Nowak
Registration Required: bit.ly/marknowak
Location: Center for Social Justice, 1421 37th St NW
7:00 PM I "Faith in the Now": A Talk by Jericho Brown. Moderated by Razia Iqbal.
Location: Copley Formal Lounge
Thursday, March 26
"An Evening with Salman Rushdie"
Location: Gaston Hall, Doors open at 5:30PM
6:00 PM | A Performance by the Laboratory for Global Performance
Featuring adapted excerpts from the work of Salman Rushdie.
-INTERMISSION-
7:00 PM I A Conversation with Salman Rushdie.
Moderated by Razia Iqbal.

Reception to follow, 2nd Floor Healy Hall.
---
All events are free and open to the public, thanks to the generosity of the Lannan Foundation and our sponsors:
The Lecture Fund
School of Medicine, Literature and Medicine Track
LGBTQ Resource Center
Tagliabue Initiative for LGBTQ Life
The Women's Center
The Biondi Copeland Fund
Center for Social Justice Research, Teaching & Service.