Henry Schwarz
Posted in Past Guests | Tagged N-S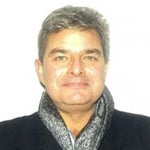 Henry Schwarz is Professor of English at Georgetown University, where he was Director of the Program on Justice and Peace from 1999-2007. His books include Writing Cultural History in Colonial and Postcolonial India (1997), and Constructing the Criminal Tribe in Colonial India: Acting Like a Thief (2010), and co-edited volumes Reading the Shape of the World: Toward an International Cultural Studies (1996) and A Companion to Postcolonial Studies (2000). He is General Editor of the forthcoming Blackwell Encyclopedia of Postcolonial Studies. His areas of specialization include literary theory, cultural studies, South Asia regional studies and comparative literature. Current research and writing bring him increasingly closer to human rights, indigenous people, and creative practices of social change.
---
from A Companion to Postcolonial Studies
Colonizers also tend to implant modern structures on their territories, such as the exploitive economic system of capitalism, and political structures borrowed from Europe such as territorial boundaries, parliaments, and censuses that de facto transform traditional practices into modern ones that can never be repudiated if a new nation is to participate in the international state system once it is liberated. But the so-called modern forms and institutional structures also can function n a profoundly backward fashion. One dramatic example of a colonizer dragging a nation into the backwardness of postcolonial modernity is given in the Portuguese withdrawal form the new nation of Guinea-Bissau in 1975. Upon exiting the newly-liberated country, an autonomy won through an historic struggle that energized the theory and practice of national liberation, the retreating troops set fire to the National Archives which they in fact had built. Official records of births and deaths, titles to land, government agreements, treaties and diplomatic arrangements, and other business committed to paper during a 400-year occupation were destroyed. Thus Guinea-Bissau became modern and free. Having won back their country, they would now have to begin writing their history.