Mukoma Wa Ngugi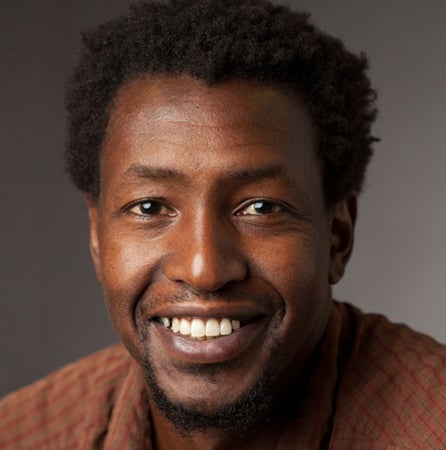 Mukoma Wa Ngugi is an Associate Professor of English at Cornell University and the author of  The Rise of the African Novel: Politics of Language, Identity and Ownership, the novels Mrs. Shaw, Black Star Nairobi, Nairobi Heat, and two books of poetry, Logotherapy and Hurling Words at Consciousness. A member of the African Literature Association's Executive Council, he is the co-founder of the Mabati-Cornell Kiswahili Prize for African Literature and co-director of the Global South Project – Cornell. In 2013, New African magazine named him one of the 100 most Influential Africans. He co-edited with Prof. Laura Murphy, a Special Issue of New Orleans Review titled "The African Literary Hustle." In 2016, he wrote an eight part play radio play, Drugs to Kill, Drug to Cure for Deutsche Welle that was translated into Portuguese, Lingala, Kiswahili, Hausa and French.
His essays have been published in World Literature Today, LA Review of Books, The World Today, The Black Commentator, Progressive Magazine, and Radical History Review. His short stories have been published in Wasafiri, African Writing, Kenyon Review and St. Petersburg Review, and his poems in the New York Quarterly, Mythium, Brick Magazine, Kwani? and Tin House Magazine amongst other publications. Mukoma Wa Ngugi was born in 1971 in Evanston, Illinois, and grew up in Kenya before returning to the United States for his undergraduate and graduate education. He is the son of world-renowned African writer Ngugi wa Thiong'o.
---
From On the Rise—and Cost—of the African Novel in English
The larger point here is that just like the Makerere generation, these South Africans were writers and intellectuals that belonged to their times, and as apartheid became entrenched so did their resistance. For example, "Nkosi Sikelel' iAfrika," the national anthem of the African National Congress (formed in 1912), was a song of mourning to which Mqhayi added seven nationalist verses. Sol Plaatje, a nationalist and one of the founding members of the ANC, "arranged for the recording of 'Nkosi' in London," In his essay, "Retracing Nelson Mandela through the Lineage of Black Political Thought from Walter Rubusana to Steve Biko," Xolela Mangcu talks about how, as a young student, Nelson Mandela was influenced by Mqhayi's "cultural nationalism." Ntongela Masilela, who has done major work on these early South African writers, sees them as a movement not only conscious of each other and immersed in their political and cultural contexts, but aware of, influenced by, and influencing black Americans and the black diaspora in general.
Jean Comaroff and John L. Comaroff write that "like its European counterpart, modernity in Africa entailed a regenesis, a consciousness of new possibilities, and a rupture with the past—a past that, in the upshot, was flattened out, detemporalized, and congealed into 'tradition,' itself a thoroughly modern construct." And the modernity of these early 20th-century nationalist writers was not just locked within South Africa. As the Comaroffs point out, their ideas were to "suffuse anticolonial movements and post-independence nationalisms." They were the precursors to decolonization. Plaatje's Native Life in South Africa was an indictment of the increasingly oppressive and exploitative structures in what was soon to be full-blown apartheid. Understanding William Shakespeare's centrality to the English canon, Sol Plaatje also translated some of his plays, including The Comedy of Errors, into Setswana as Diphosho-phosho while translating Setswana proverbs into English. Given how influential the South African modernists's influence is in South Africa, Africa in general, and the diaspora, the question of why we do not read them alongside literary figures in the decolonization movement in Africa is glaring.
Continue reading "On the Rise—and Cost—of the African Novel in English" at Literary Hub.
---
Links
---
Media
Decolonizing the Mind: Country, Campus, Canon | March 19, 2019
Reading – African Futures: Sneak Preview | March 19, 2019